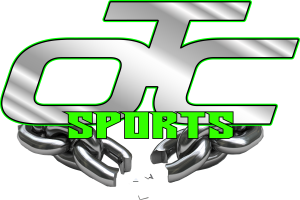 Classifications
OTC OFFERS (3) CLASSIFICATIONS IN AGES 10U-13U.
IF YOU DO NOT SANCTION PROPERLY WE WILL PLACE YOU WHERE WE FEEL YOU BELONG.
Sandbagging is NOT TOLERATED HERE!
Sandbaggers will be bumped up before they leave the park and not be bumped down.
NOTE: The Owner will reclassify teams according to their performance playing in OTC sanctioned events throughout the year along with viewing teams game results from other organizations as well.
AA: "Average" Teams.
AAA: "Above Average" Teams.
MAJORS: "High Caliber" Teams in ages 10U-13U.
AAA teams may play up 1 age in AA.
10-MAJOR - 11-MAJOR - 12-MAJOR teams playing up 1 age must play in AAA 1 age higher.
EX WHEN PLAYING UP:
9-AAA must play 10-AAA
10-MAJOR must play 11-AAA
11-MAJOR must play 12-AAA
12-MAJOR must play 13-AAA
7U: Plays OPEN.
8U & 9U : These ages will have two (2) classifications AA and AAA with AAA being the higher caliber teams.
If we feel a 7U, 8U, or 9U team is a powerhouse then they will PLAY UP 1 age.
14U: Plays OPEN.